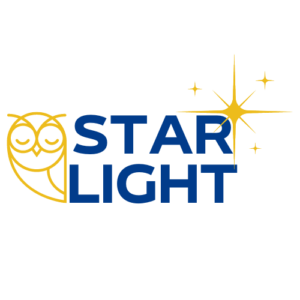 PROJECT NAME
STARLIGHT (Skills for Tourism And Recognition of the importance of dark skies)
SHORT DESCRIPTION
STARLIGHT is a project funded by the Erasmus+ program.
STARLIGHT project aims at increasing job opportunities for young Europeans (18-30) with an education/training background in tourism and upskilling for already active touristic operators, identifying innovative sectors in line with market trends and specifically the promotion of dark skies as a competitive asset for sustainable and experiential tourism.
Despite Europe remains the n°1 tourism destination in the world, European tourism is confronted with many challenges, starting with the need to constantly innovate and improve quality. The sector must quickly adapt to the digital revolution and develop new attractive products in a sustainable manner for local communities and the environment. New skills, competences and knowledge will be needed, both for young professionals and for experienced operators.
STARLIGHT will involve 60 young participants to learn scientific notions on astronomy, biodiversity, history and culture, light pollution. They will be trained to create an innovative business, build experience boxes to be offered to tourists and finally learn how to tell the story of our skies and transform this into a job opportunity.
ROLE
Within Starlight, INAF is responsible for the overall management and communication of the project, and for the production of the toolkit that will set up a comprehensive knowledge base to be used as learning material. INAF astronomers will also contribute to the on-line webinars, to the summer and winter schools and with a storytelling about the beauty of the dark skies.
TIMELINE
February 2022 – January 2025
WEB SITE
CONTACTS
Daniele Gardiol Email: daniele.gardiol (at) inaf.it